Talk Dim Sum for Android!
---
The Android build for Talk Dim Sum has been on itch.io for a while (it's not a game but I'm using itch.io as an alternative to Google Play for hosting all my Android apps) and now I think it's polished and up to par with the iOS version enough to announce!
The idea, which I conceived while working on Hong Kong and trying to figure out how to order food in Cantonese, is that if you're unfamiliar with dim sum, you can take this app to a restaurant, identify the dishes that look interesting to you, read the description, play the text-to-speech of the dish names (you can switch between Cantonese and Mandarin), and practice speaking using the speech-to-text option.
The Android version is built with Flutter, which I really like for cross-platform mobile app development (although the iOS version is written in Swift).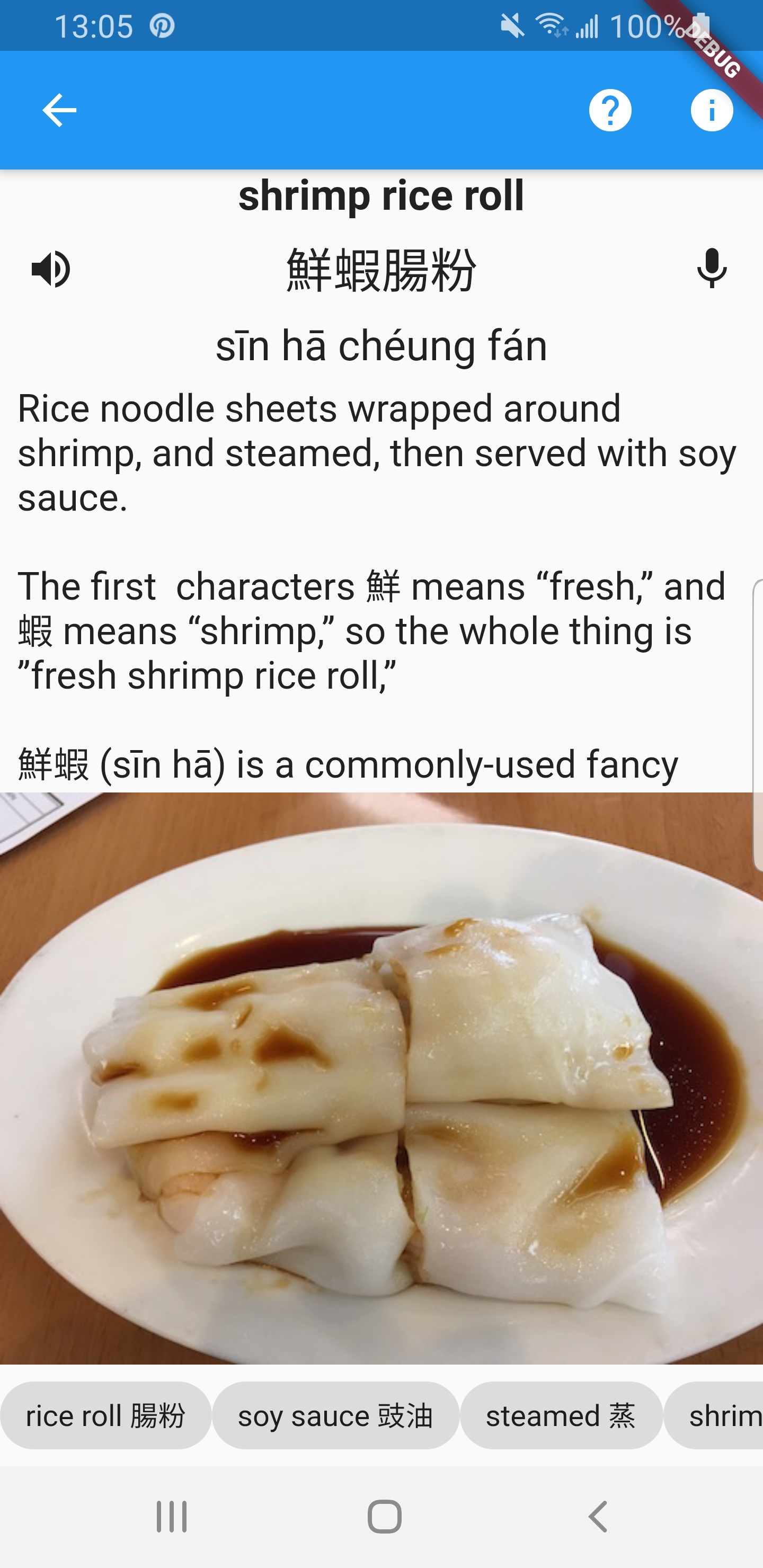 Files
Talk Dim Sum for Android
213 MB